Op password setting
OP passwords are an alternative to two-factor authentication.
The Op password must be different from the login password.
You must use at least one special character such as @:
an example:   Abj124@t
To use Wallet, you must first set an OP password.
*If this setting is not completed, settlement at the mall cannot be performed.
Reset Op password
You can change your Op password in the wallet settings.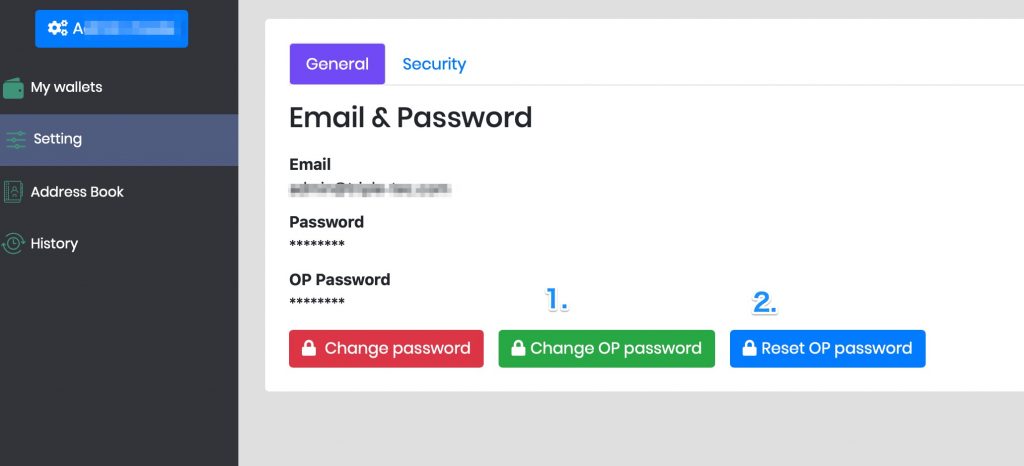 Log in to Wallet and ..
No1. Setting→security→Change Op password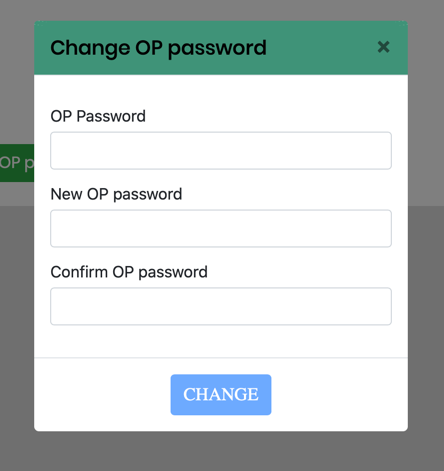 If you know and change the OP password.
No2. Setting→security→Reset Op password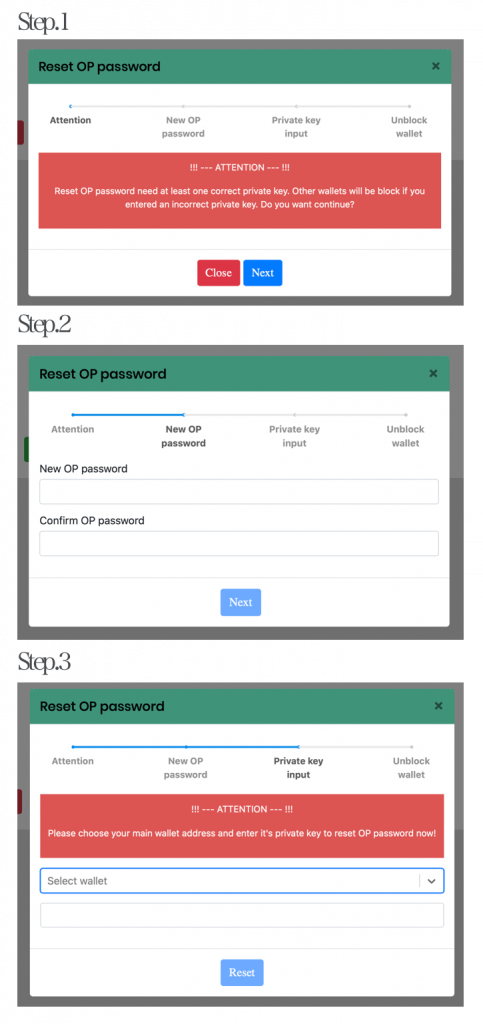 If you completely forget your OP password.
You will need to enter the secret key that was sent to you at the time of registration.